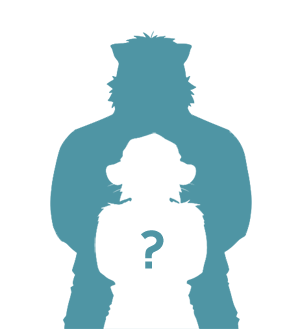 Non-shown characters are the characters never shown in-game, characters without a sprite or characters that do not serve a vital purpose in-game, but still contribute to the plot.
Yukino Midoriya
Edit
Yukino Midoriya (雪乃 翠屋, Midoriya Yukino) is Tatsuki Midoriya 's mother and Tappei Midoriya 's Wife. She is 41 years old, and shorter than both Tatsuki and Tappei. Her gentle, big-hearted nature makes it clear that Tatsuki takes care of his mother. As someone capable of skillfully handling Tappei, they make for a fitting married couple.
Harue Kuri
Edit
Harue Kuri (九狸 春江, Kuri Harue) is Kounosuke Kuri and Yukiharu Kuri 's mother. She is usually quiet, has a habit of softly saying "ara ara" and is a rather easy-going person. As a result, it can become difficult to discern her true intentions. However, her quietness is connected to her prominent ability to tolerate as a mother; When Kounosuke was little, she would lose him immediately upon him leaving her sight. The "mother's sixth sense", so to speak, would lead her right to where he was. Just like Kounosuke, she is usually seen wearing an apron.
Kazumi Aotsuki
Edit
Kazumi Aotsuki (蒼月 和美, Aotsuki Kazumi) is Kouya Aotsuki's mother and Mitsuhisa Aotsuki 's wife. She is a very calm and composed lady. It is implied that she has visited Kouya's new place numerous times after he left home, which falls in line with her intention to support Kouya's dream, although she understands Mitsuhisa's stance on the topic equally well. As she becomes more anxious about her child's well-being, she worries about what's going on below the surface of both parties in the conflict.
Iwao Kodori
Edit
Iwao Kodori (古酉 巌, Kodori Iwao) is Shun Kodori's grandfather. Old-fashioned and stubborn, he values his family's social standing above all else, and currently functions as the head of the Minasato Kodori family.

Kenji Mikazuki
Edit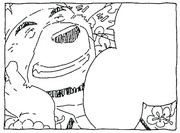 Kenji Mikazuki
(
三日月 堅二, 
Mikazuki Kenji
)
is
Juuichi Mikazuki
's twin brother. He's entirely opposite to Juuichi, who tends to be grumpy and serious, whereas Kenji is extroverted and playful.
Kenji lives and breathes his joyful and joking attitude. He enjoys annoying Juuichi whenever given the chance, albeit he truly cares about his brother and never intends to genuinely harm him.
Moreover, Kenji is well aware of and deeply cares about his brother's well-being, supporting and cheering him up should he seem unhappy. One example of such behavior can be seen when Kenji leaves a condom on his brother's nightstand after learning of the relationship him and Hiroyuki are in.
Never being shown in-game, Kenji's sole visual appearance takes place in Gamma-G's comic "Bubblegum Bear". However, he is still considered canon by both developers and fans alike.
He also appears as the sole love interest for the protagonist in a fan-made Chinese spinoff to Morenatsu, titled: "The Next Summer" (翌の夏).